I'm Andréa and my passion is helping people and companies present their products and services in the best possible light. Often, the first impression your business makes on potential clients will be through online media avenues. If your site looks like it was built in 1999, it isn't going to catch the attention of your clients. If your brochure is difficult to follow or looks "home made," the clients YOU want to serve will pass you by.

It would be a privilege to help you create a cohesive brand appearance and fully utilize all of the outlets that the web and social media have to offer to help you share your products and ideas with the world.



PORTFOLIO
Print Design

Web Design

Digital Art

Painting

Photography
In this section I have included traditional and digital painting, as I am skilled in both and utilize both regularly in my graphic design work. I have also included them because I do commissioned work in oils, acrylics, watercolors, as well as digital painting. Please don't hesitate to email me if you're interested.

PRINT DESIGN

WEB DESIGN

DIGITAL ART

PAINTING

PHOTOGRAPHY
As a graphic artist, one often must be able to do it all; from sketching the ideas, to taking the necessary photos, to drawing, to designing fonts, just to name a few. If you're interested in booking a photo session, please call me, or visit my photography page, Fairchild de Carlo Photography to see more examples of my work.

ANDRÉA DE CARLO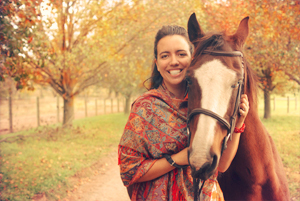 That's me, Andréa de Carlo. When I'm not working on a design project, you can probably find me out at the barn or practicing my flute.
Thaney Design Owner
2001 - 2016
Has it been over a decade already? Time flies when you're pursuing your passions. Though we've had a few different names over the years, we still love graphic design just as much!
SingOut! Art Director
2012 - 2016
I love getting to be part of a magazine that has had such a significant role in the world of folk music. SingOut! was founded by Pete Seeger in 1950.
Studio South Designer
Fall ? - Spring 2011
I was a part of Studio South, the in-house graphic design studio at Moravian College.
Graphic design isn't my only creative pursuit. Spending time creating in oils and clay is very rewarding, as is the time I devote to traditional, particularly irish, music, and have been playing the flute since I was seven. I spent a good deal of my time at Moravian College studying art and music, although my degree is actually in theological studies.

LET'S TALK
Email is generally the best way to reach me. Drop me a line at
thaney design at gmail dot com
...or feel free to call me at 845.384.2639.

I look forward to hearing about what you're working on, and your goals for yourself and your business, and to find out how I can help you achieve them.