Enjoy these guys--no matter their role in your game, don't just take them for the sole purpose of redistributing them on your site. A lot of time and effort went into creating them for you.

Please keep "Cirrutopia" in their show name if they're shown! If you want to, let me know what you've done with your new pet(s) and I may post your updates here at Cirrutopia.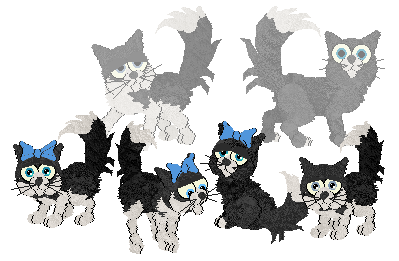 some nice, simple kitties with poofy tails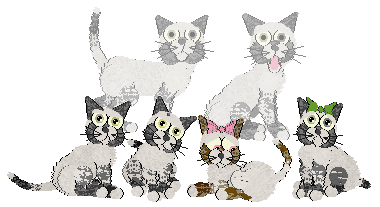 simple Russian Blues in "newsprint" colors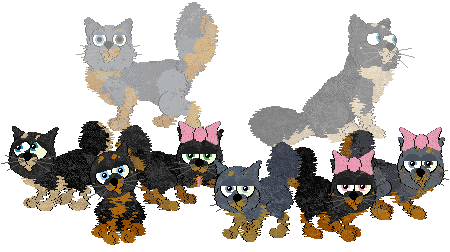 I rarely hex cat litters... I've probably only ever done a handful... and apparently when I do, they end up with canine color patterns!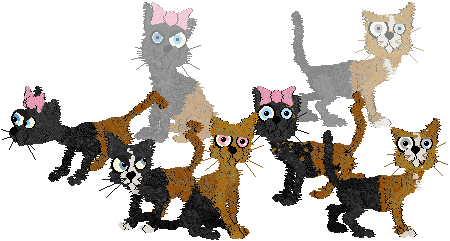 A throwback to the days of halfie hexes... :)



By the way, I used the totally awesome Image-Maps.com to create the clickable litter pics!