2001
2002
2003
2004
2005
2006
2007
2008
2009
2010
2011
2012
2013
2014
2015

Cirrutopia
2001

I was at Jammie Klim's birthday party. We were in the early part of middle school, and she had this game called Petz on her computer. I was hooked. She showed me PetzGallery, and there was even a Great Pyrenees. I knew then my goal would be to have an awesome line of Great Pyrenees.


2002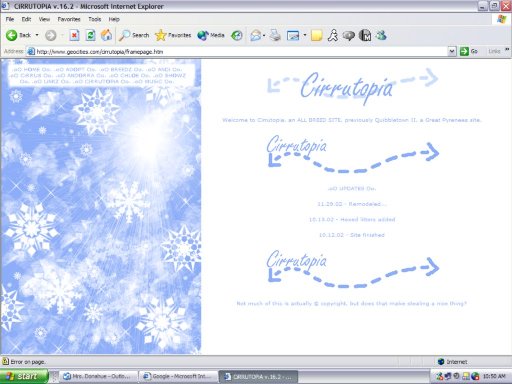 V.1?
Here's what I believe was the first version of Cirrutopia! I'd had my Pyr website, Quibbletown II, for some time before this, but Cirrutopia was just born.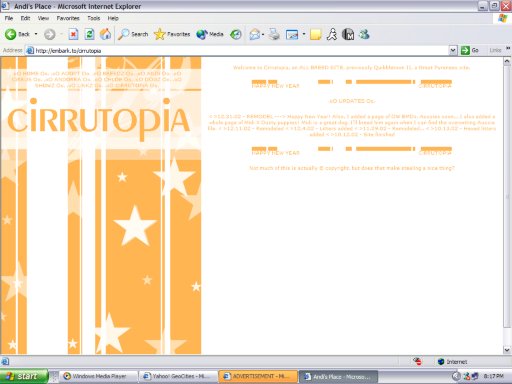 V.2?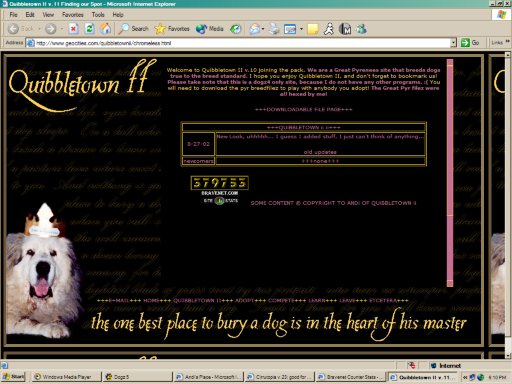 V.10
I was also still keeping Quibbletown II at the time. This is still one of my favorite layouts.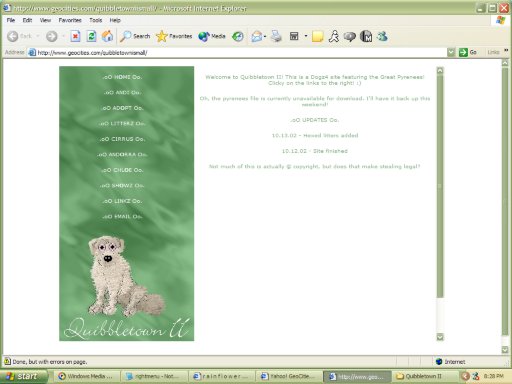 V.11
2002
2003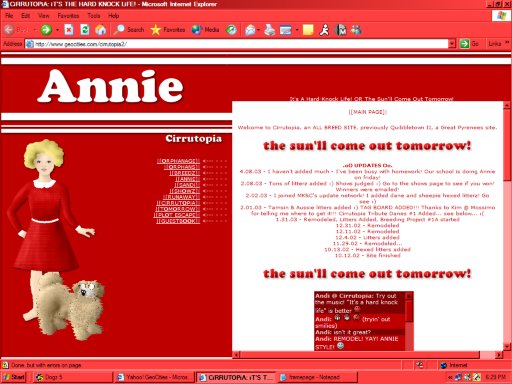 V.Unknown
featuring the play Annie, which my middle school performed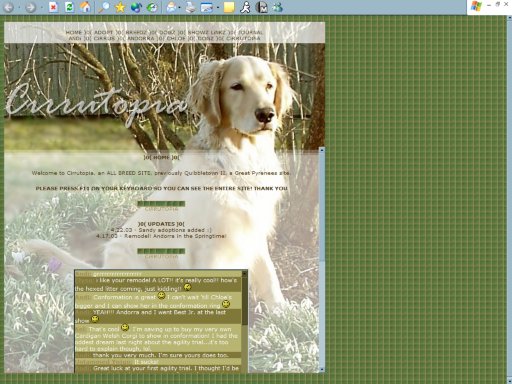 V.20
This layout featured my golden retriever, Andorra.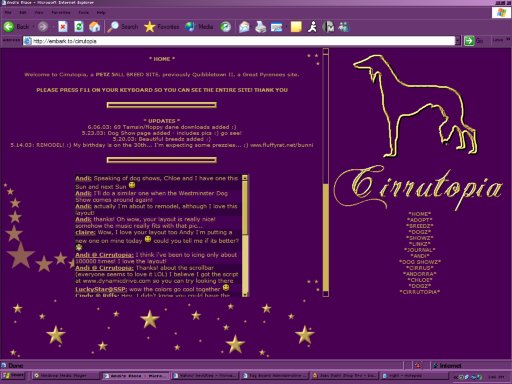 V.21?
a layout for Westminster!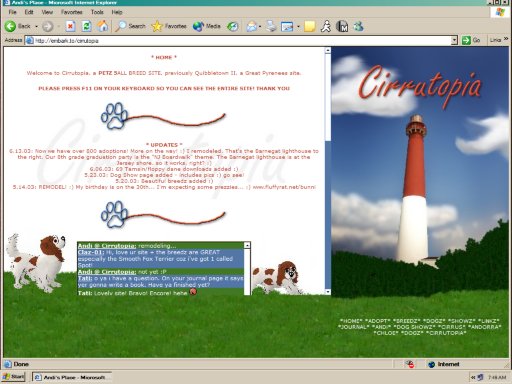 V.22
a layout featuring the Barnegat Lighthouse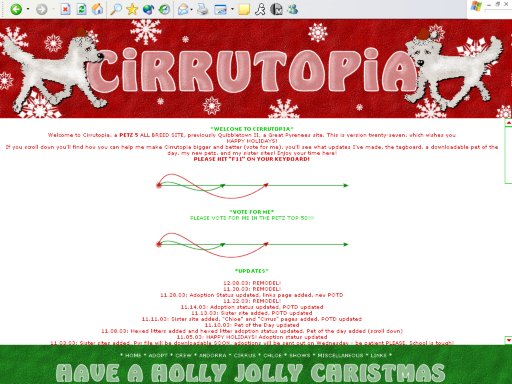 V.25
a holiday layout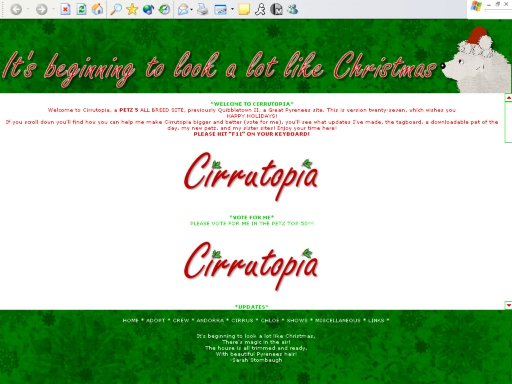 V.26
another holiday layout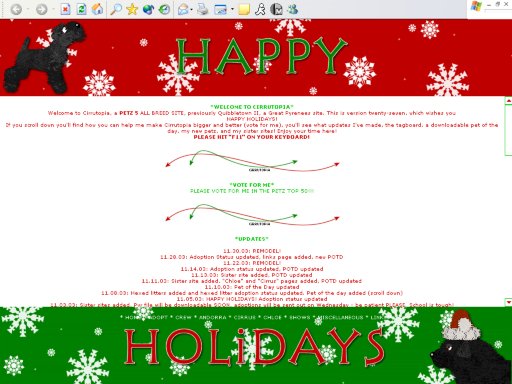 V.27
yet another holiday layout


2004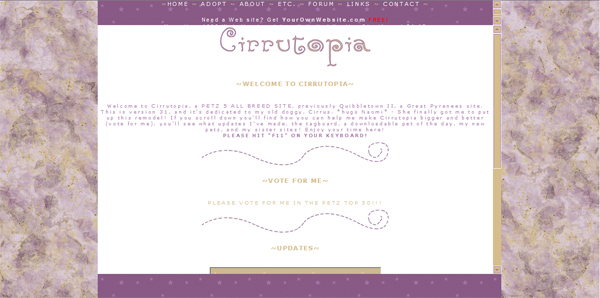 I loved this layout. Here it lives on!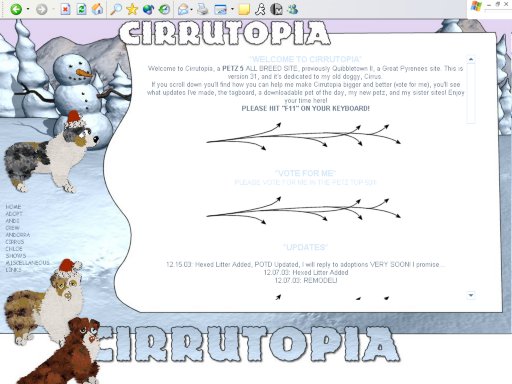 A nice winter scene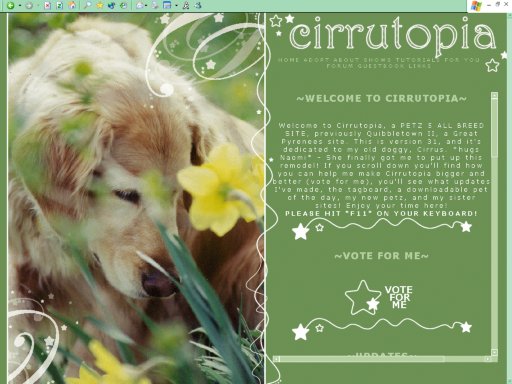 Not sure if this was 2004 or 2005... it's still one of my favorites, and featues a photo I took of my Golden Retriever, Andorra.


2005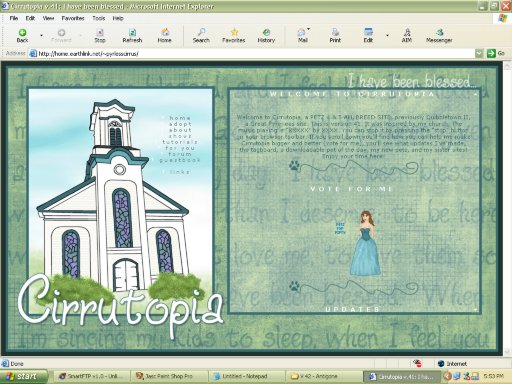 V.41
a layout featuring the church I started to attend



V.44
this layout featured the WTC site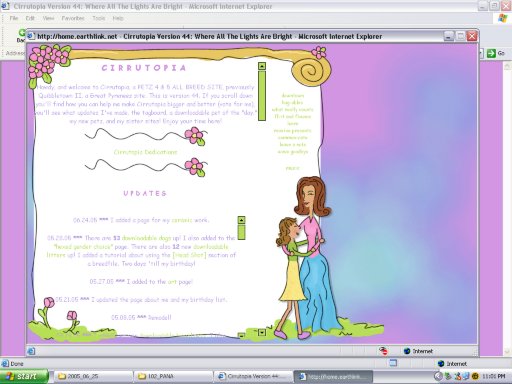 V.45
a pop-up layout, as that was the thing to do then... this one still has some of my favorite illustrations ever.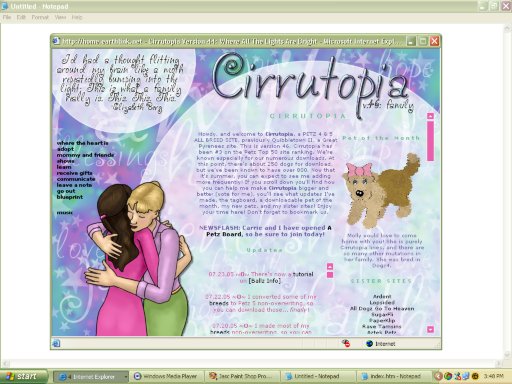 V.46
another pop-up layout


2006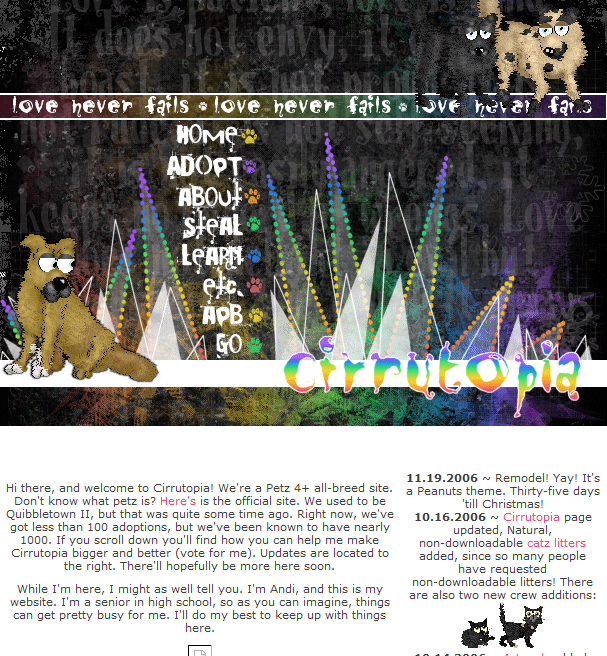 V.?
I love this one. The words "love never fails" are from 1 Corinthians 13.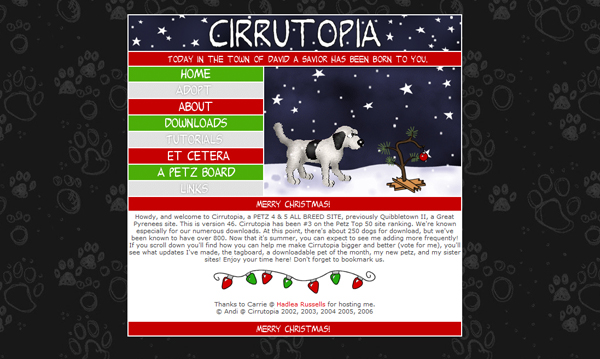 V.?
not sure what version this was, but it was a Christmas edition from 2006


2007




2008




2009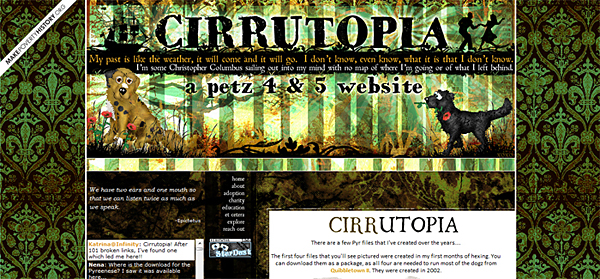 V.?
The lyrics on this version are from the Broadway show Next to Normal.


2010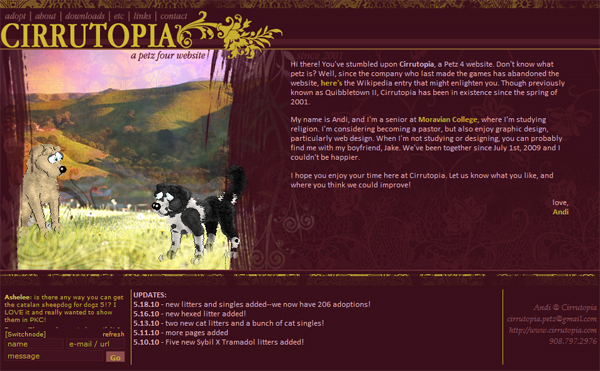 V.sixtysomething
Definitely one of my favorites... have I been saying that about too many of them? This may have been when I made the switch to PHP.


2011

As you can see, I lost a few years! I'm sure I have this info somewhere. 2007-2011 was the time I spent at Moravian College.


2012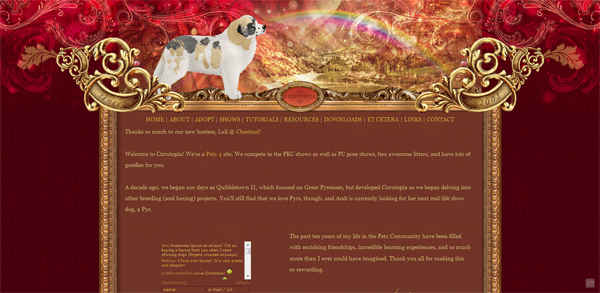 V.68?
I sort of lost count... I know we were in the upper sixties. We're calling this sixty eight and going from there.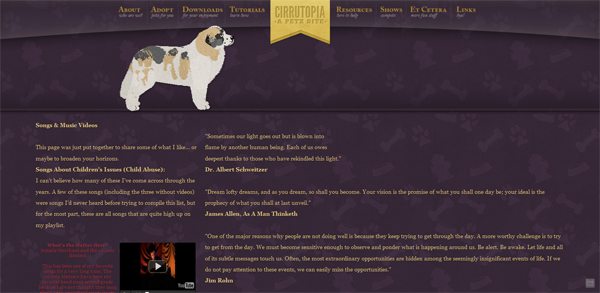 V.69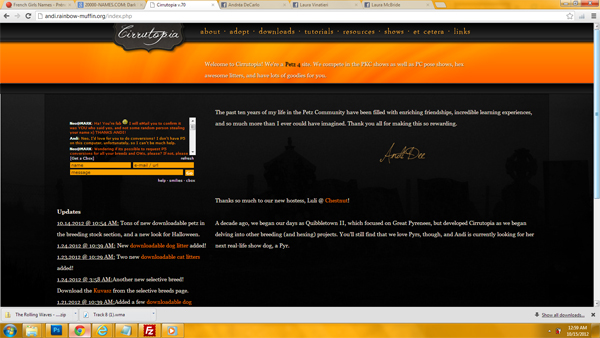 V.70
Happy Halloween


2013




2014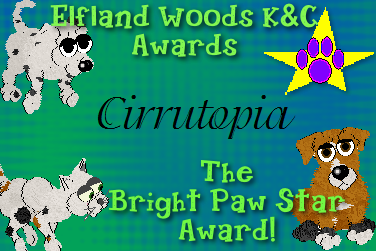 2015

What will the future hold?